Recruitment opportunities at Rearo
Stay in touch for future opportunities.
Recruitment
Long established within each of our showroom locations, we see ourselves very much a part of the local community within Glasgow, Rosyth, Washington, Northampton and Skelmersdale, actively contributing to bringing down unemployment levels in these areas.
Our staff are all hired from the surrounding areas, with the average time served by our employees currently sitting at 15 years.
We provide all our staff with the opportunity to grow within the company and progress in the career ladder, with no discrimination regarding employment background, ethnicity or ability.
It is this active investment within our team which seen us receive the award for Equality and Diversity in 2018 at the Scottish Apprenticeship Awards.
Construction and Sales Administration apprenticeships
At Rearo we pride ourselves on developing relationships with all of our employees, that is why we have so many success stories from our apprenticeship scheme.

Working directly with CITB and Learn Direct, we ensure each of our new recruits are assigned a designated mentor within the company to guide them on their employment journey.

We are actually now in a lucky enough position that our previous apprentices have enough experience to to pass on to the latest apprentices including, Chloe Batey, who has now become the youngest branch manager in the company's history.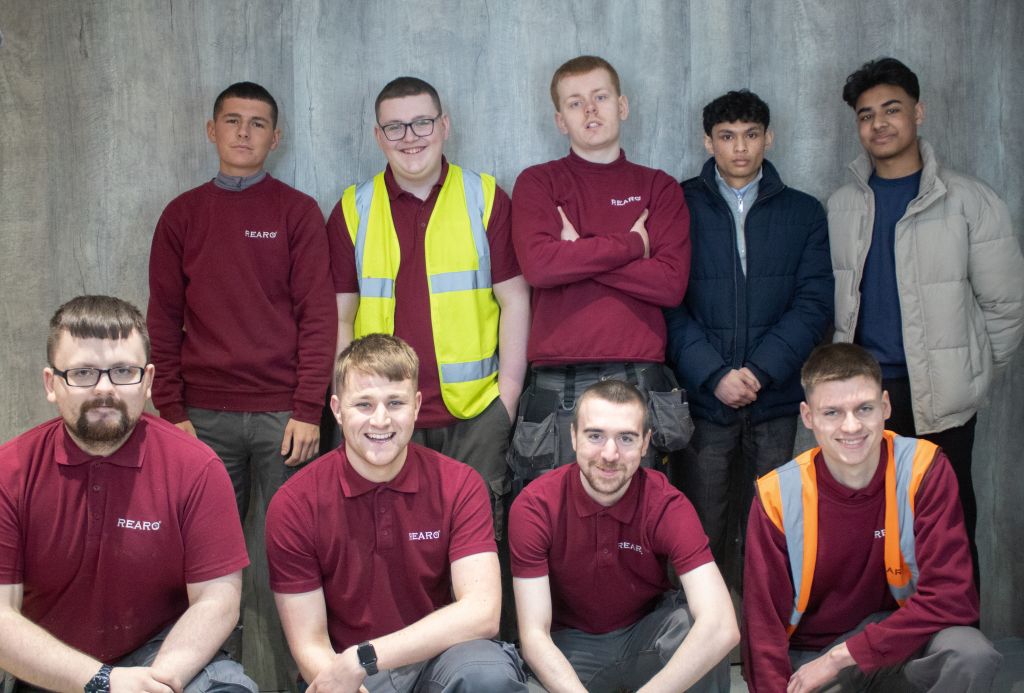 Current opportunities
Please see below for a full list of the current vacancies across our HQ and branch network.
Sales Representative, Skelmersdale WN8 (June 2023)
Woodworking Machinist, Glasgow (July 2023)
How to apply
Please apply via Indeed. We ask that all job seekers please submit their CV's and cover letters to our HR department, as instructed within each job description.
For further information, contact Michelle Lamont, HR Manager – michelle.lamont@rearo.co.uk